Image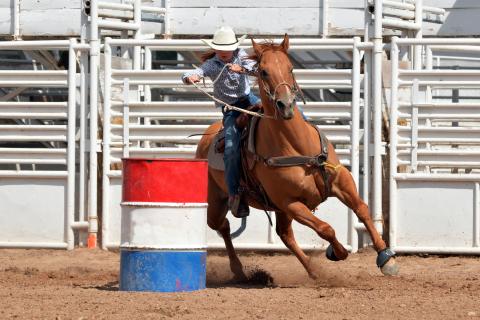 National Barrel Horse Association (NBHA) District Showdown 03, 04, & 05
Exhibitions begin at 12:00 pm
Books close at 1:30 pm.
Kiddies will begin at 1:45 pm
The Open 5D will follow the Kiddie class,
followed by Seniors and Youth!
Open will have $200 added sponsor by Kahm
Exhibitions- $4 each or 4 for $14
Kiddies- $10
(2 dollar payback)
Open- $32
Senior- $22
Youth- $22
Non- NBHA member-$10
Showdown is for LA 03,04 &05 for points
We are a family friendly barrel racing group! We look forward to seeing you at our event!
For any questions or concerns please contact me @ 225.505.6751.
Pointe Coupee Parish Multi-Use Center
1400 Major Parkway
New Roads
LA
70760
Victoria Price
225-505-6751