Image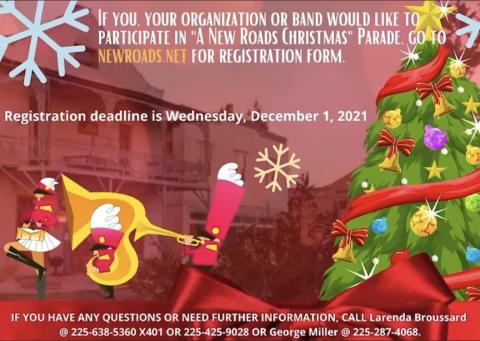 The Christmas Parade will be held Saturday, Dec. 4 @ 5:00 p.m. in Downtown New Roads.
The entry deadline is Wednesday, Dec. 1. You can download an application at https://newroads.net/a-new-roads-christmas/
The completed application should be dropped off at to City Hall, 631 W. Main Street or mailed to: Attn: Larenda Broussard, P.O. Box 280, New Roads, LA 70760.
If you have any questions or need further information, contact Larenda Broussard at 225-638-5360 Ext. 401 or George Miller at 225-287-4068.
631 W Main Street
New Roads
LA
70760
Larenda Broussard
225-638-5360 ext 401